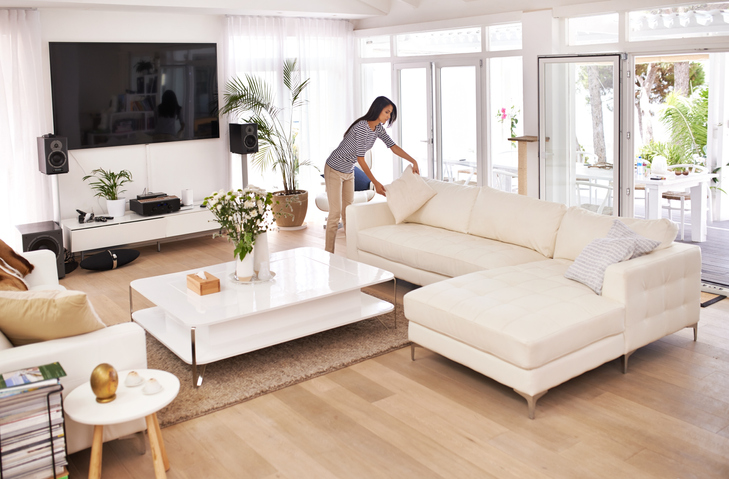 Whether you hire a professional or do it yourself, home staging is essential to preparing your home for a sale. After improving your home's curb appeal, here's why you should do it.
Get an edge on the competition

As a seller, you're going up against comparable properties in your neighborhood. And chances are, buyers will have attended other open houses by the time they get to yours. Peak selling season like spring and summer can make it more difficult to attract offers.

When your property has the same features and asking price as other homes in the area, how do you make it stand out from the competition?

Home staging can give your home the appearance of better value. It helps you create a warm and inviting atmosphere that will make buyers want to put in an offer. Bring in tasteful décor, rent gorgeous furniture , hang art on the walls, and enliven your home with fresh flowers to convince buyers that your home will give them more value for their money.

Get better offers

When multiple buyers show interest in a home, it can spark a bidding war, which gives you the opportunity to make more profit from the sale. To get these offers, you must make your home as appealing as possible.

Justify your asking price

Today's buyers are savvy when it comes to property values. They're also more discerning than ever – they will use the slightest cosmetic issue as an excuse to negotiate lower.

Staging your home before listing it will help you justify the asking price. Granted, you'll still need to determine the fair market value of the property, and your agent must present data from recent sales to come up with an accurate price.

But buyers will balk at the asking price if they feel underwhelmed by the home, even if it is supported by data. Staging your home will make them less likely to question the price tag.

Create the illusion of more space

Removing clutter and rearranging furniture allows you to maximize usable space. This can make the home appear larger. Be mindful of flow and movement when staging your home. Make sure that buyers never have to move around or bump into furniture. Doors should be able to swing wide open without hitting furniture.

Give each room a purpose

It's common for a certain room in the house to serve multiple purposes – the living room, for example, might serve as a place for entertaining guests, watching TV, and as a play area for small children.

That room's purpose may seem obvious to you – but buyers coming to your home for the first time may not understand this if it hasn't been staged properly.

Home staging lets you give each room a clear and singular purpose – make sure that buyers know exactly which space is designated for cooking, dining, entertaining, and so on. Make this apparent in your choice of furniture, décor, and appliances.

Failing to do so would be akin to taking rooms off the listing. Buyers will leave the open house wondering if your home really did have a living space and a separate dining area, as stated in the listing, or whether the kitchen doubled as an entertainment room.

Help buyers imagine themselves in the home

Buyers want to be able to feel a personal connection to the home. To help them imagine themselves as the new homeowners, depersonalize the property by using neutral décor, keeping your belongings out of sight, and avoiding taste-specific colors and knickknacks.

Get a head start on moving

Removing clutter and personal effects gives you a head start on packing. Staging your home will make it easier for you to pack your things and place items in storage in time for the move.
Selling a home Redondo, Manhattan, or Hermosa Beach, CA? 3 Leaf Realty can help you attract qualified buyers. Call them at (310)546-6300 or send an email to Realtor(at)3LeafRealty(dotted)com.