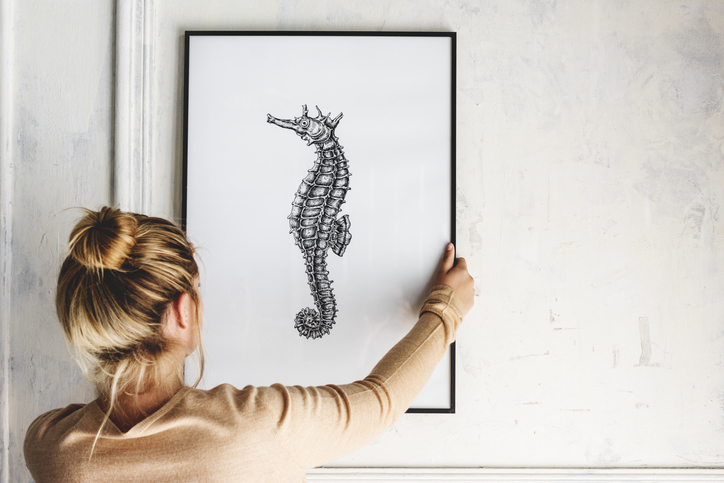 Moving to a new home is exciting –and while it might take some time to settle in, there are things you can do to expedite the process of making your new house feel like a home.
Unpack your things

This might seem like a no-brainer, but the truth is that people tend to postpone doing the unpacking. Yes, it's a chore, but the sooner you unpack, the sooner your new house will start to feel like your own home. Try unpacking and organizing one room at a time. This way, you won't feel overwhelmed and pressured to get everything organized in one go.

Clean house

Even after your home has been professionally cleaned, unpacking and rearranging the furniture lets in plenty of dirt or dust. Bring out the cleaning materials and give your home a thorough sweeping, scrubbing, and vacuuming.

Hang up your pictures

Nothing says "welcome home" better than your own photographs. Putting pictures up immediately adds a more comforting and personal touch. Hanging up your favorite artworks also gives your new home a visual boost.

Decorate your home

Give your home more personality by decorating it. Paint the walls, make the beds, add colorful throw pillows, and so on. You can also improve the fixtures and add plants throughout. Use this opportunity to fix up your home –just make sure to choose the color scheme and décor that complement your new home.

Introduce new scents

New homes often come with unfamiliar scents. Get your home "up to sniff" by introducing your favorite smells and aromas. The most popular ways of freshening up a home is by lighting scented candles or incense, using air fresheners, baking cookies, or even just cracking open a window.

Invite guests over

One of the best ways to make your house feel like a home is to have people over. Having guests allows you to share your new home over food, drink, and good company.

Continue old routines

In your old home, you and your family already had an established daily routine – the times you wake up, the meals you share, the housework schedule. Getting back into your old groove reestablishes the comforting routines that your family is used to, helping everyone get settled faster in your new home.

Spend quality time at home

Spending quality time in every room of your new home is the best way to familiarize yourself with it. You can start by cooking a delicious meal in the kitchen, having a movie night in the living room, or throwing a barbeque party in the backyard. The more time you spend in your new house, the more it will start to feel like home.
With 3 Leaf Realty, you'll find your next home in the South Bay area in no time. We are a dedicated team of real estate agents that specialize in the communities of Manhattan Beach, Hermosa Beach, Redondo Beach, Hawthorne, El Segundo, and Torrance. Learn more about our real estate services and available properties by calling 310-546-6300 today or email us at Realtor(at)3leafrealty(dotted)com anytime.