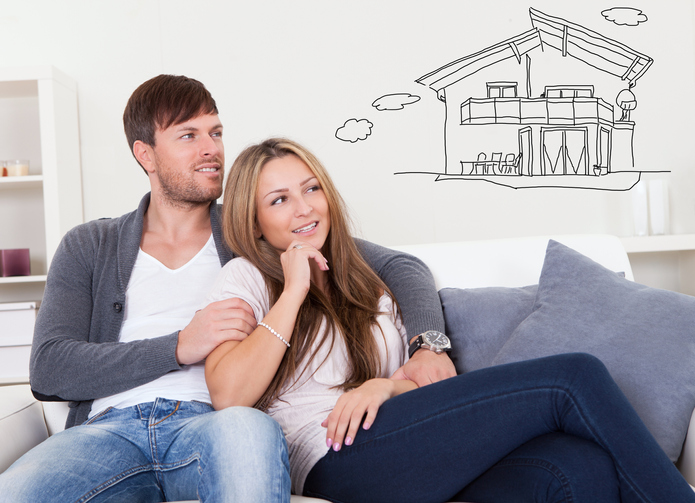 When you've been living in the same house for a considerably long time, you might feel the urge to look for a new home. It's completely normal. It's important, however, to determine whether it is indeed time to move on. Look at for the following signs that indicate you've outgrown your home.
It's getting crowded.

You might have moved to your current home on your own, but now you're sharing the space with two to three people, perhaps even more. If the house is feeling too cramped to the point that it's hard to get some personal space, it might be time to move on.

Young couples starting to raise a family often encounter this issue. If the house is simply too small to accommodate the growing needs of the household, discuss options with your partner and start planning for the next step.

You landed a new job.

Landing a new job is great news, but it can be a dilemma if the office is located farther from your home. Your commute might take longer. If public transportation is not an issue, you can weather this, but if the commute has the potential to take far longer than usual to the point that it's inconvenient, it may be time to start looking at properties located closer to work.

You might also want to move if your new job has demanding work hours. Living near your workplace will allow you to devote time to more important pursuits.

Your home is too big.

If you're a parent and the children have left the nest, you might experience what is called "empty nest syndrome." Don't worry, it's common among the older generation. In fact, downsizing is an increasingly popular move among retirees and empty nesters. If your home is too big and it no longer fits your lifestyle, go ahead and move out.

Property values in your neighborhood are shrinking.

The economic climate of our respective real estate markets play an important role in homeownership as well. If home values are stagnant or continuously decreasing, take this as a warning sign and start considering selling your home for at least a decent price.

You can also tell a neighborhood is not developing if people are constantly moving out instead of in. Businesses failing to develop in the area can also be a tell-tale sign that it's time to settle in another neighborhood or city. Choosing to stay in hopes of seeing a positive turn of events is risky, as your equity shrinks while you wait.

You miss your family and friends.

If you're feeling homesick and the distance feels too much, you should also consider moving back home (at least to the same city or state). It could also be that you have aging parents or relatives and you want to live closer to them. A similar situation would be that you have new grandchildren, and you want to be part of their lives.
Outgrowing your current home is completely normal. Get in touch with 3 Leaf Realty today at 310.546.6300 to start planning your move.